Usher Laced Up his Wheels and Roller Skated in Atlanta!
Usher
We See You Rolling
And We Ain't Hating!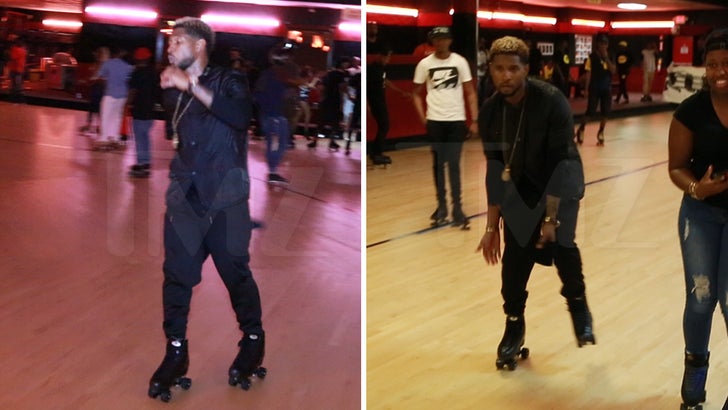 TMZ.com
Usher's roller skating skills are so, so def ... and here's proof!
Usher hit up Jermaine Dupri's "Picture Me Rolling" Thursday night in the ATL. The shindig was a private event hosted by Jermaine, who rented out Cascade skating rink.
We're told Usher and Jermaine's friends rolled to the event ... featuring aspiring kid rappers from Jermaine's reality show, 'Rap Game.'
Jermaine made sure the full kitchen was available for those hungry after working up a sweat ... and for the adults -- open bar!!