Greg Gianforte Wins Montana Special Election, Apologizes For Body Slam
Greg Gianforte
Wins Election
Apologizes For Body Slam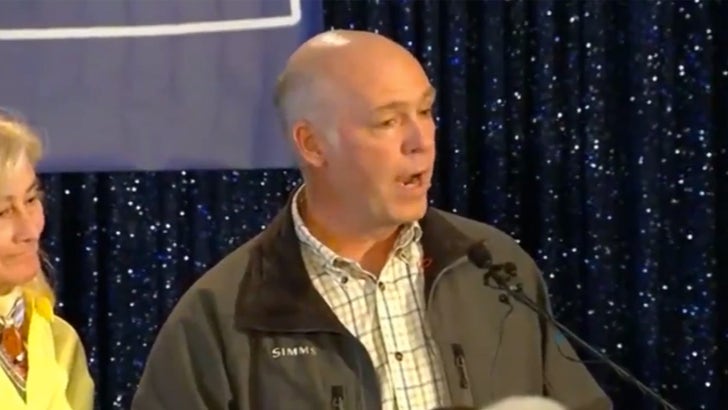 ABC
Greg Gianforte won Montana's special election Thursday night and apologized for allegedly body slamming a reporter.
Gianforte, who received 50.4% of the state's votes, took the stage after his victory, saying, "When you make a mistake, you have to own up to it, that's the Montana way. Last night I made a mistake and I took an action that I can't take back and I'm not proud of what happened. I should not have responded in the way that I did, and for that I am sorry."
Gianforte came under heavy fire Wednesday after audio surfaced of the Republican candidate allegedly body slamming a reporter from The Guardian after he was asked a question about health care.
The victory speech marked Greg's first public comments since the incident. Worth noting, 70% of the votes had been counted prior to the incident.
Democratic candidate Rob Quist received 43.8% of votes and Libertarian candidate Mark Wicks had 5.8%.