Helen Mirren Agrees UK is Mad at U.S. but Dodges Question Herself
Helen Mirren
America Leaks
... I Don't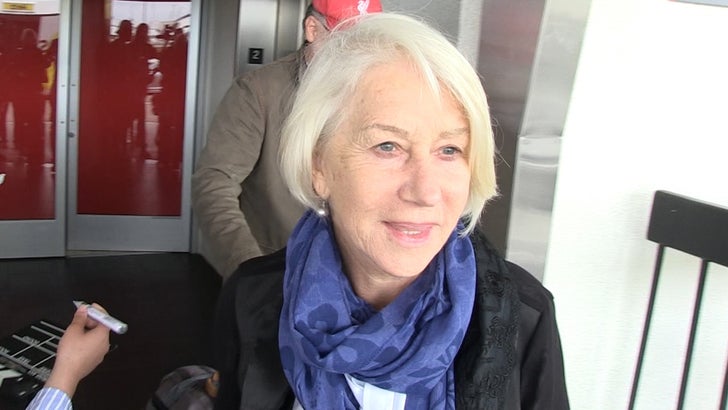 TMZ.com
Helen Mirren acknowledges UK leaders are angry with the U.S. government for allegedly leaking details about the Manchester bombing, but beyond that ... Dame Helen's a tough nut to crack.
We got HM at LAX ... and talked to her about the new tension with her countrymen. British police are pissed bombing evidence they shared with American leaders ended up getting plastered all over U.S. media.
Helen splits her time in both countries, so we wondered where she stands on the feud.
We'll say this ... the Dame coulda been a 00 agent.