Ying Yang Twins Member Kaine Appears Drunk at Little Rock Show (VIDEO)
Ying Yang Twins Rapper
Helped Off Stage
... Appears Intoxicated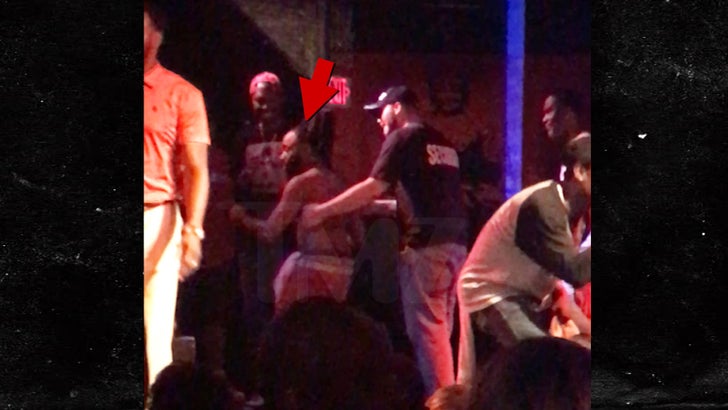 TMZ.com
Kaine -- one half of the hip hop duo Ying Yang Twins -- had some trouble shaking it like a salt shaker ... because he could barely stand up.
The rappers were performing at The Rev Room in Little Rock, Arkansas Sunday night ... when a shirtless Kaine started stumbling around the stage and appeared to be pretty messed up.
According to a source at the show ... he had to be removed from the stage 3 times but kept returning. Eventually, he was escorted off for good by a member of security.
Kaine's partner D-Roc carried the load of the gig while Kaine meandered.