Prodigy Honored at BET Awards by Kendrick Lamar, Lil Kim and Havoc
Kendrick Lamar, Lil Kim & Havoc
All Honor Prodigy at BET Awards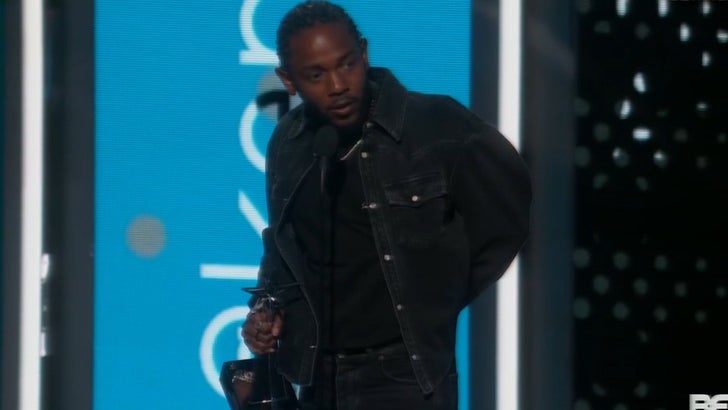 BET
Prodigy got the honoring he deserved at the BET Awards ... and it came courtesy of his partner in rhyme, Havoc, Lil Kim and a surprise mention from Kendrick Lamar.
We broke the story ... Havoc and Kim followed through on plans to give a special shout out to Mobb Deep's Prodigy Sunday while presenting the Best Male Hip Hop Artist Award to Kendrick.
Even Kung Fu Kenny -- in what appeared to be an impromptu nod -- paid his respects to the fallen rap legend ... saying he inspired his first mixtape at age 16.
As we reported ... Prodigy's cause of death has been delayed pending toxicology results. His camp suggested he died after a lifelong battle with sickle cell anemia, and our sources tell us he also choked on an egg in the hospital shortly before he died.