Post Malone Wants to Honor Stone Cold Steve Austin with a Feature and a Wrestling Career
Post Malone
Stone Cold Inspired a Song
And Maybe Even My Wrestling Career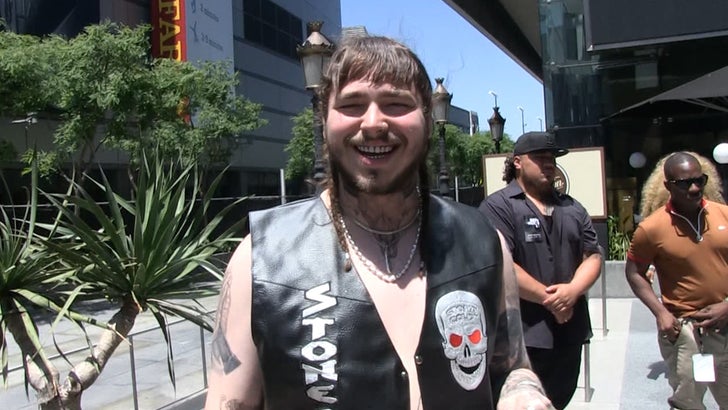 TMZSports.com
We got Post Sunday outside of the JW Marriott in L.A. and asked if he'd be down to do with Steve what he's doing with A.I. and his song "White Iverson. Sounds like he's all in ... Steve's just gotta make a call.
Then Post starts talking wrestling, and says he'd be down to throw down some suplexes on the mat if the opportunity presented itself. Again ... WWE just needs to pick up the phone.
Wait'll you hear who his coach for that would be ... hint, it ain't Stone Cold.