Ryan Reynolds in Full Wade Wilson Mode On Set of 'Deadpool 2'
Ryan Reynolds
Wade Wilson
Suits Me Well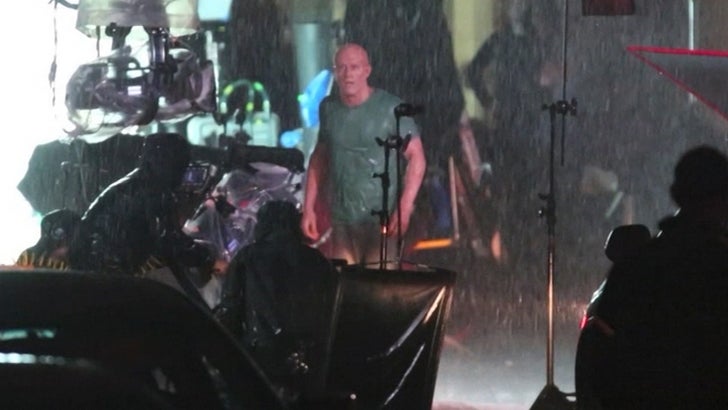 TheImageDirect.com
Even as a severely disfigured character, Ryan Reynolds still has enviable looks.
Ryan was in full Wade Wilson mode during filming of "Deadpool 2" in Vancouver, Canada. He's in full makeup with burn-like scars all over his entire body.
The big, red killing machine isn't wearing a Crazy Horse shirt this time around ... but he's definitely getting wet filming several takes under a torrential downpour.