Bob the Drag Queen Says 'Lip Sync Battle' Rips Off 'RuPaul's Drag Race'
Bob the Drag Queen
Let's Be Clear, Honey ...
'Lip Sync Battle' Ripped Off RuPaul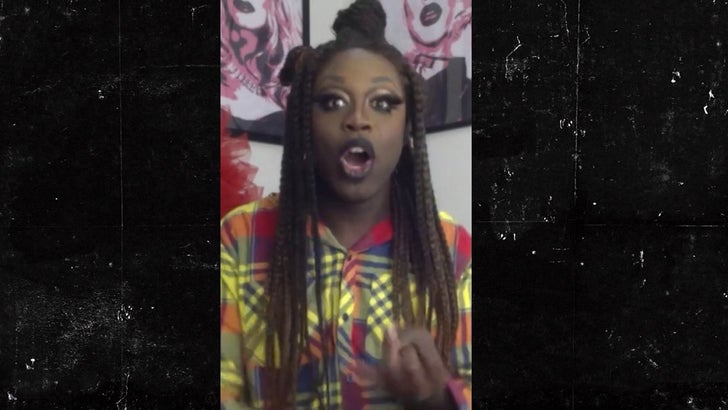 TMZ.com
Bob the Drag Queen is calling out LL Cool J and Chrissy Teigen -- insisting their show, "Lip Sync Battle," copied "RuPaul's Drag Race," and not the other way around.
Bob, who won season 8 of 'Drag Race,' ... wants to shut up the haters who claim the recent season 9 finale ripped off the 'LSB' format. Bob says his show's always featured a sudden death lip sync battle between the show's lowest scoring drag queens.
Not to mention, 'Drag Race' was already on its 7th season when 'LSB' premiered.
Bottom line -- don't come for Bob, 'Lip Sync' fans, and she won't come for you.
Bob's new flick, Cherry Pop, opens July 10 in LA at Outfest.