Milo Yiannopoulos Says He's The John Oliver of the Right
Milo Yiannopoulos
I'm the John Oliver of the Right ...
And No One's Close!!!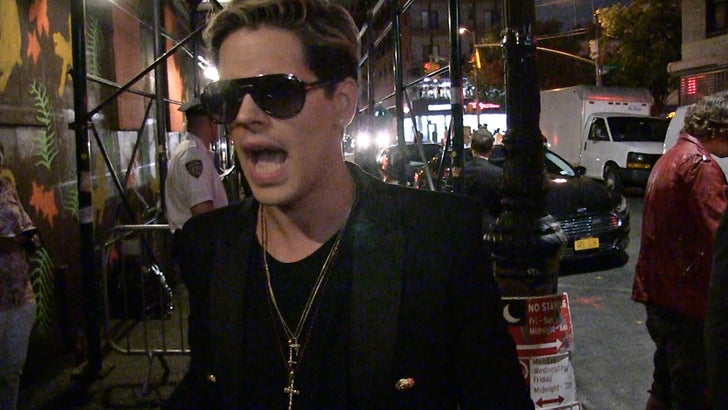 TMZ.com
The extreme right-wing conservative made the comparison Thursday night as he was leaving The DL in NYC where he went off on famed publisher Simon & Schuster for cancelling his book deal.
You'll recall, Milo took a bunch of L's back in February -- UC Berkeley cancelled his speech after violent protests erupted on campus. He then was forced to resign as senior editor at Breitbart after defending pedophilia in a year-old interview that resurfaced. The mounting pressure prompted Simon & Schuster to act.
Check out what Milo has to say about all that and why he's suing the publishing giant for $10 million. And why he says he's the next and only right-wing entertainer to counter the likes of Bill Maher and Oliver.