Eli Manning Busts Out Terrible Dance Moves In Locker Room Turn Up
Eli Manning
Busts Out Terrible Dance Moves
... In Locker Room Turn Up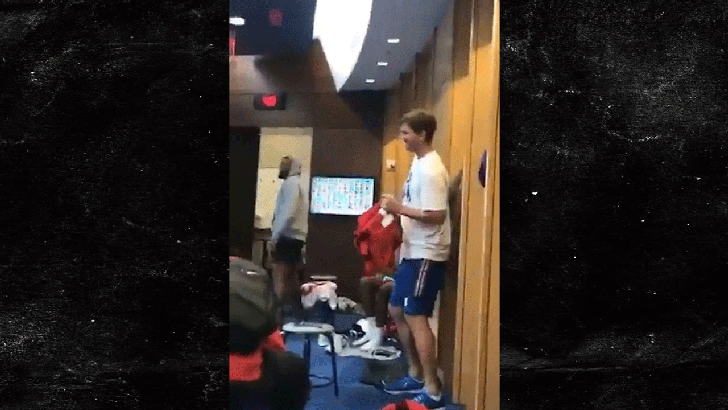 AUGUST 2017
The ENTIRE New York Giants squad turned the locker room into a club on Tuesday -- including Eli Manning ... who proved, without a doubt, to be the goofiest dancer on the team.
It all went down after practice -- everyone from Odell Beckham to Jason Pierre-Paul and Duke Ihenacho bumped the music and busted out their best dance moves.
Then the camera panned to Eli ... who was doing a sort of jig, shuffle thing. He looked like the high school prom chaperone.
Didn't stop the rest of the guys who went even more H.A.M. when Young Thug's "Pull Up on a Kid" started playing.