Smokin' Hot S.I. Model & Fighter Smashes Tyron Woodley Haters
S.I. Swimsuit Model & Fighter
Slams Tyron Woodley Haters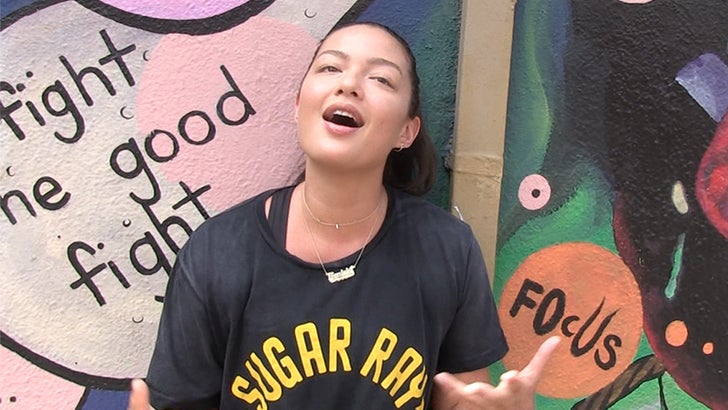 TMZSports.com
Tyron Woodley ain't feelin' the love after his fight at UFC 214 ... but the champ's got one badass, crazy-hot chick in his corner.
We talked to Mia Kang outside Trinity Boxing Club in L.A. -- and the S.I. model/aspiring fighter told us Tyron's haters are OUT OF THEIR MINDS ... 'cause Woodley did exactly what he was supposed to against Demian Maia.
Mia LOVES that T-Wood fought smart to keep his belt ... even if Dana White and some fans didn't.
Speaking of Dana ... the UFC honcho might wanna meet with Mia soon -- cause she's ready to throw down in the cage!
But does that mean Mia's hangin' up her bikinis? She broke it down for us.