U2 Cancels St. Louis Show Due to Violent Protests
U2
Cancels St. Louis Concert
Due to Safety Concerns
U2 is pulling the plug on its concert tonight in St. Louis because police have their hands full dealing with ongoing protests of a not guilty verdict in a police involved shooting trial.
Live Nation and U2 say the St. Louis Police Department has informed them they're not in "position to provide the standard protection for the audience" that would normally be expected. The band goes on to say they didn't want to risk fans' safety by proceeding with the concert.
The protests come following the acquittal of a former police officer who was charged with first degree murder of a black motorist following a high speed chase in 2011. Some demonstrators burned a U.S. flag and surrounded the mayor's home.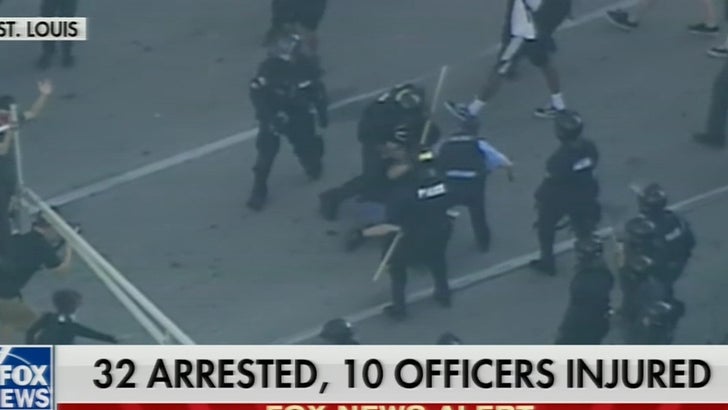 Fox News
The police chief says 10 officers were injured in the violence, and they've arrested 32 people.
U2 says all fans will get a full refund.