Offset Reacts to Cop Allegedly Choking His GF Cardi B
Offset
Cardi B Called Me After 'Choke Hold'
... Hip-Hop Cops Are Real!!!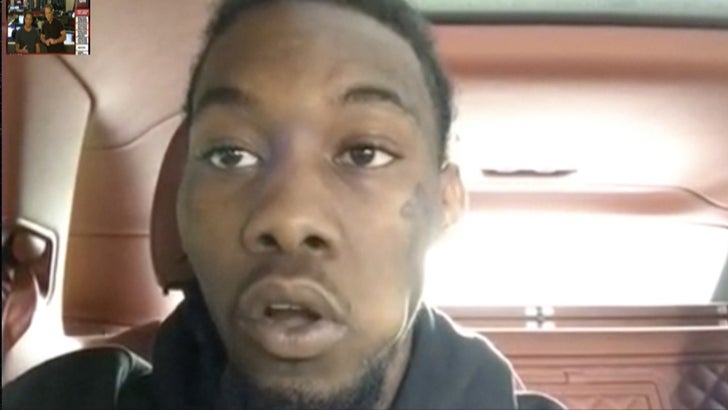 TMZ.com
Cardi B's alleged choking incident with a NYC cop has all the earmarkings of the so-called hip-hop cops ... at least as far as her bf, Offset, is concerned.
The Migos rapper told us how he reacted when Cardi called him after the alleged incident. We broke the story ... Cardi says a NYC cop put her in a choke hold Tuesday night and pinned her against her Bentley SUV.
Neither Cardi nor NYPD have offered an explanation for why the cop would have done this ... IF he did. So, we raised the possibility it was the hip-hop cops -- the alleged secret unit of law enforcement tasked with pinning crimes on innocent hip-hop stars.
Offset believes it's a strong theory ... although he ain't gung-ho to talk about it in public.
Side note: Offset just launched a great campaign to raise money for cancer research. You can read about it and donate at cancer.org/offset.