Cardi B Couldn't Be Happier Dethroning Taylor Swift From No. 1
Cardi B
I Got Some Shade for Taylor Swift
Now That I Snatched #1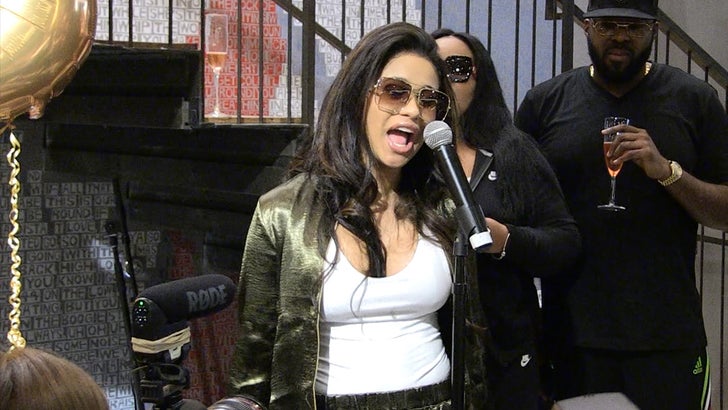 TMZ.com
Taylor Swift just got served a can of whoop ass ... courtesy of Cardi B, whose track "Bodak Yellow" just bumped T-Swizzle from the top of the singles chart.
We got Cardi Monday at Atlantic Records in NYC where she was celebrating her spot on the Billboard Hot 100 throne with champagne and shade ... which she hilariously threw at Taylor during a speech you gotta see.
Cardi's only the second female rapper to top the Hot 100 without featuring someone else on the song. Lauryn Hill was the last to do it with "Doo Wop (That Thing)" in 1998.