Michael Che Calls Trump 'Cracker' on 'SNL' ... Racist?
Michael Che
Calls Trump 'Cracker on 'SNL'
... Racist?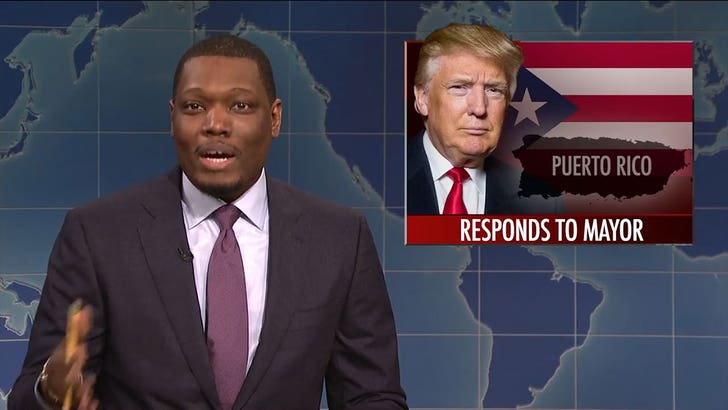 NBC
Michael Che called Donald Trump lots of things on "SNL" Saturday night, including a bitch, which is all fair game ... but did he cross the line when he called Trump a "cracker."
Che went off on the Prez during Weekend Update over Trump's handling of the Puerto Rican crisis. He took aim at Trump and Melania, but then dropped the term that is widely regarded as a derogatory term referring to white people.
Some people think calling someone a "cracker" is akin to using the n word, but others disagree.