Guillermo del Toro Understands Why Quentin Tarantino Didn't Blow Whistle on Harvey Weinstein
Guillermo del Toro
I Understand Why Quentin Didn't Blow Whistle on Weinstein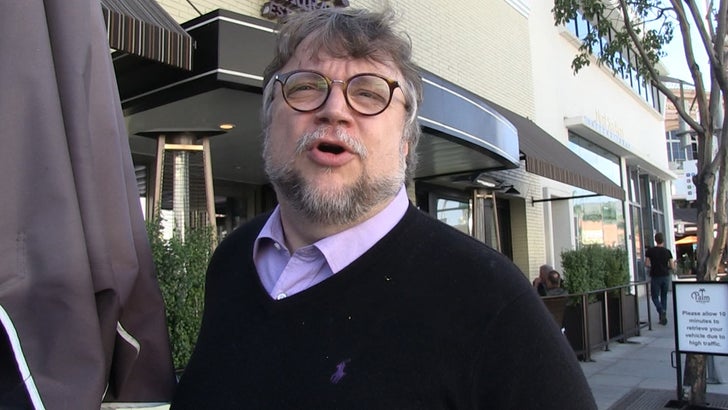 TMZ.com
We got the famed director Friday heading into The Palm in Bev Hills, and he said he gets it ... that Quentin had a relationship with Weinstein, and hindsight isn't reality in Hollywood or anywhere else.
Tarantino, who says he knew of several incidents of Weinstein sexually harassing women, has taken a lot of heat for not coming forward sooner. The reality is ... everyone in Hollywood knows this was talked about for years and years -- for cryin' out loud, multiple jokes were made on TV and even at a televised Oscar ceremony. At least Tarantino's being honest.
As for del Toro, he explains why he would never work for Weinstein ... something he's felt for decades.