'Little Women: Dallas' Stars Drop 'Get Rich' Music Video
'Little Women: Dallas'
Poppin Bottles and Gettin' Rich
In New Rap Music Videos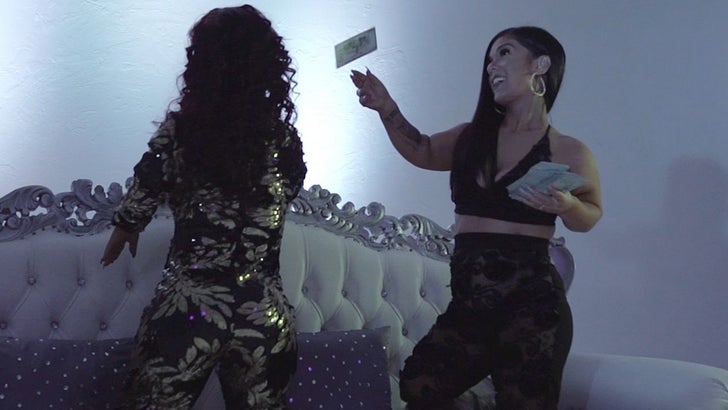 LIFETIME
"Little Women: Dallas" stars Emily Fernandez and Bri Barlup are following in Cardi B's footsteps ... jumping from reality TV to rappers flaunting big stacks in their new music video.
We got an exclusive clip of Emily and Bri -- emcees Right Cheek and Left Cheek -- in their new "Get Rich" vid. It's the follow-up to their debut, "Poppin Bottles," which has racked up almost 10 million views in a couple months.
Remember, Bri is several months pregnant, but you can see it didn't slow her flow during production. We know what you're thinking, but we're told this isn't just a lame plotline for the show -- the ladies are dead serious about hip-hop.