Kelly Clarkson, P!nk Plan Opening Tribute for First Responders at 2017 AMAs
Kelly Clarkson, P!nk
Plan Opening Tribute for 1st Responders
... At 2017 AMAs
Kelly Clarkson and P!nk will be honoring first responders everywhere during their opening performance at the American Music Awards ... TMZ has learned.
Sources tell us the 2 pop stars are planning a tribute for police officers, fire fighters, paramedics, disaster relief teams and everyone in between who shows up at the first sign of trouble to kick off the program Sunday evening.
We're told there will be a photo montage displaying pics of different scenarios where first responders were crucial this year -- including at shootings, hurricanes, fires, floods and other natural disasters that befell the country in 2017.
Sources say it's being planned to be an incredibly powerful and emotional moment in the show -- so much so, that it even got standing ovations during dress rehearsal.
Jamie Foxx introduced the pair before they launched into a duet of R.E.M.'s "Everybody Hurts."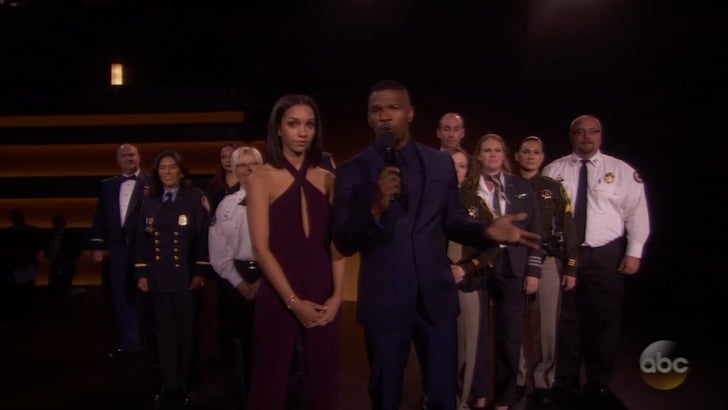 ABC