Tony Romo Gets Dance Lessons from Teyana, 'It's All About Ugly Face!'
Tony Romo
Dance Lessons From Teyana
'It's All About Ugly Face!'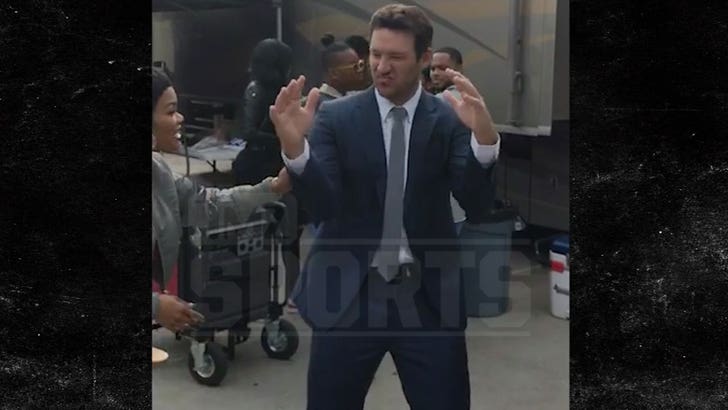 NOVEMBER 2017
TMZSports.com
The most important part of hip hop dance -- UGLY FACE -- and Tony Romo has it locked down ... so says Teyana Taylor.
The ex-Cowboys QB got 1-on-1 lessons from the dance goddess herself on the set of his Google Mini commercial last week in Dallas. It's unclear if he plans on using some of his new moves in the broadcast booth.
Taylor Seemed genuinely impressed with how quickly Romo caught on and he was moving pretty good for a ... you know ... 37-year-old.