Jay Z 4:44 Concert, Philadelphia Freedom For Meek Mill
Jay-Z 4:44 Concert
Philadelphia Freedom for Meek!!!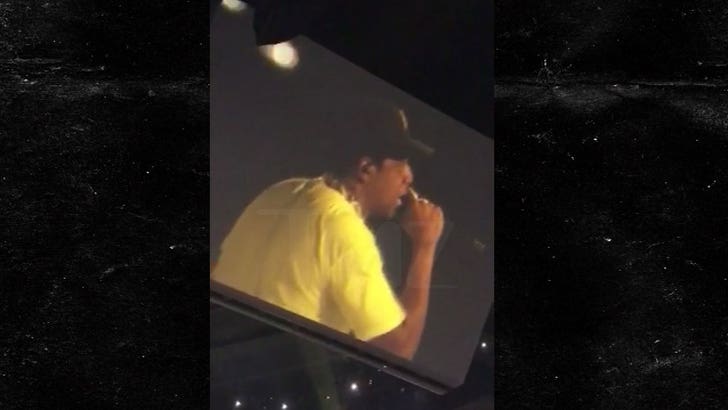 TMZ.com
Jay-Z was on Meek Mill's home turf Friday night and showed rousing support for the "Free Meek" movement.
Hova played the Wells Fargo Center in Philadelphia as part of his 4:44 tour, and played Meek's song, "Dreams and Nightmares."
Jay ended up leading the crowd as everyone joined in.
Before the concert a bunch of celebs, including Trey Songz, Yo Gotti, Philadelphia 76ers stars Joel Embiid and Ben Simmons hit up the D'USSE VIP Lounge ... all wearing or holding Stand With Meek Mill hoodies, courtesy of 76ers owner Michael Rubin.