Justin Bieber Says It's Hangin' Low!!!
Justin Bieber
It's Hangin' Low!!!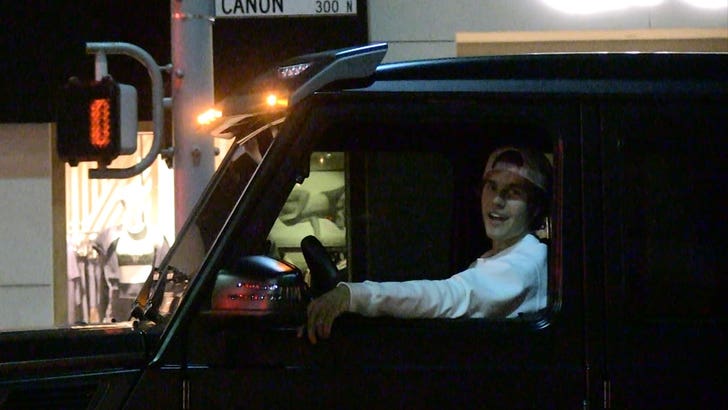 TMZ.com
Justin Bieber was hangin' in Bev Hills Friday night ... hangin' low according to him.
We got the Biebs crusin' Canon Drive and he engaged our photog, and speaking of engaged ... we wanted to know if that loomed in his relationship with Selena Gomez. Biebs was somewhat incredulous.
He's apparently retracted his prohibition against selfies, and was all-around friendly and surprisingly talkative before darting away into the night.
So what's your guess ... is Justin an online shopper or a department store kinda guy?