Genie Bouchard Busts Out Bikini for 3rd Date With 'Super Bowl Bet' Guy
Genie Bouchard
Bikini Date With Super Bowl Bet Guy
... Are They Foreal!?
Remember that guy who pulled up from half-court and bet a date with tennis beauty Genie Bouchard during the Super Bowl??
Well, that guy is looking like a freakin' genius right now -- 'cause the unlikely couple has been spotted together for a THIRD time ... bustin' out the bikinis and trunks for a beach date in Miami on Tuesday!!
ICYMI -- 20-year-old fan John Goehrke tweeted at Genie during Super Bowl 51 when the Patriots were trailing the Falcons by 25 points in the 3rd quarter. The Pats pulled off the upset, and John got his date.
They looked cute together at the time (we shot video of them on their way into their "date" at an NBA game a few months ago but c'mon -- NO ONE thought it would really turn into something.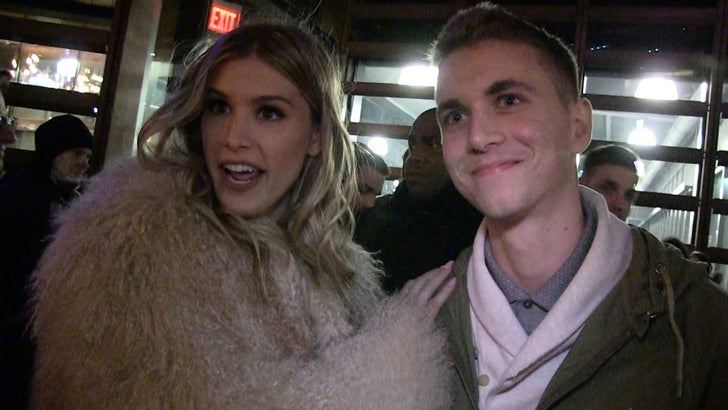 FEBRUARY 2017
TMZSports.com
Fast forward to last Wednesday when Goehrke suddenly reappeared on Genie's couch ... followed by the beach date.
Begging the question -- is they really a thing?!!?
If there's one lesson to learn today, fellas ... it's to ALWAYS shoot your shot.