'RHOC' Star Peggy Sulahian Celebrates Cancer-Free Milestone with Pink Ferrari
'RHOC' Star Peggy Sulahian
Surprised with Loaded Ferrari
Totally Deserved It!!!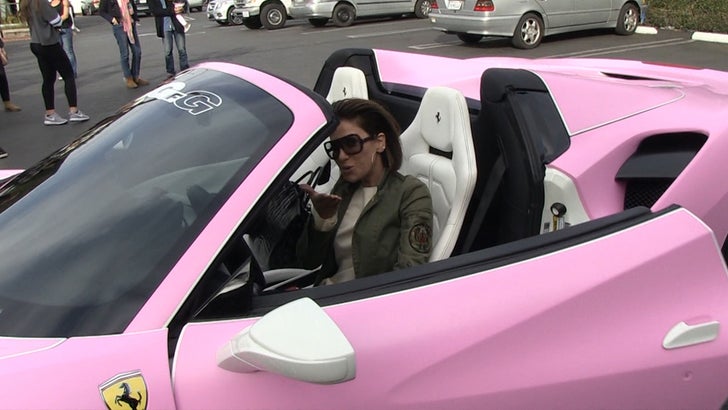 TMZ.com
Peggy Sulahian beat the crap outta cancer and her hubby wanted to mark the joyous occasion ... with an awesome Ferrari.
We got the "Real Housewives of Orange County" star leaving Fred Segal in L.A. Saturday and she had reason to celebrate big time ... it's the 1-year anniversary since beating breast cancer!!! She underwent double mastectomy last year to prevent cancer from spreading in her right breast.
And to mark the occasion ... Peggy's husband, Diko, surprised the hell outta her with the awesome whip. Congrats!