LaVar Ball Flies to Lithuania, 'I Might Buy a Mansion There'
LaVar Ball
Family Flies to Lithuania
'I Might Buy a Mansion There'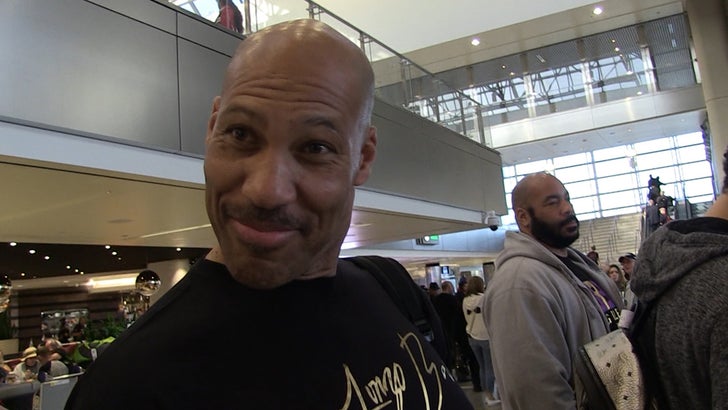 TMZSports.com
LaVar Ball and his 2 youngest sons boarded a plane bound for Lithuania Tuesday -- but LaVar says they'll be back soon ... to join Lonzo on the Lakers.
19-year-old LiAngelo and 16-year-old LaMelo were quiet at the airport ... but LaVar did enough talking for the 3 of them -- spelling out his master plan to TMZ Sports.
"We'll go over there [to Lithuania] for a hot minute just to let 'em know before these boys get on the Lakers."
LaVar says he expects his boys to dominate overseas -- but for "less than a couple years" before returning to L.A. to sport the Purple and Gold.
Ball told us he plans on staying in Lithuania for a couple of weeks to get his boys set up in their new home ... but if he likes it, he might buy a new home over there -- or as he calls it, "Big Baller house!"
One interesting observation ... LiAngelo was still rocking his old UCLA duffel bag at the airport, despite the icy break up. Water under the bridge?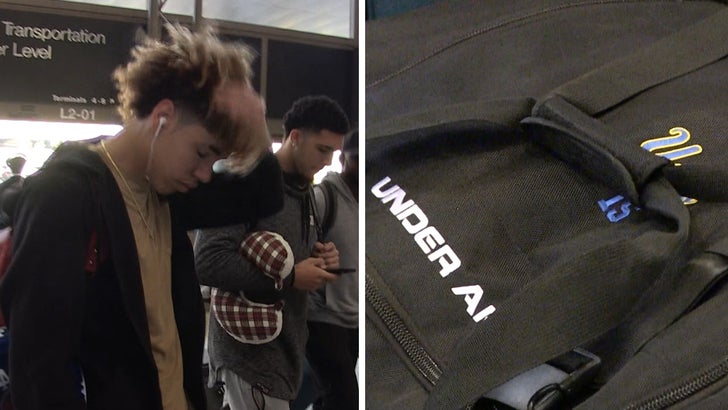 TMZSports.com