Morgan Freeman Says He Stopped SAG Speech 'Cause of Lily Tomlin
Morgan Freeman
I Stopped My SAG Speech ...
'Cause of Lily Tomlin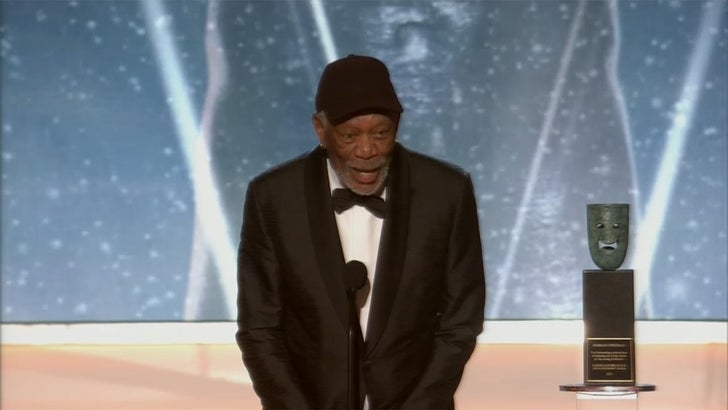 TNT
Morgan Freeman has revealed the person that caused him to stop his acceptance of the SAG Life Achievement Award mid-speech.
Now here's the thing ... it appeared he was schooling her, possibly for talking during his speech. But Morgan said afterward, "She's a wonder in herself and I've always loved her. I see her, I say hello."
That makes it sound like Lily didn't do anything but sit there in all her glory.