Kevin Smith Never Suspected Massive Heart Attack, Thought It Was Bad Milk
Kevin Smith
I Never Suspected Heart Attack
... Just Some Spoiled Milk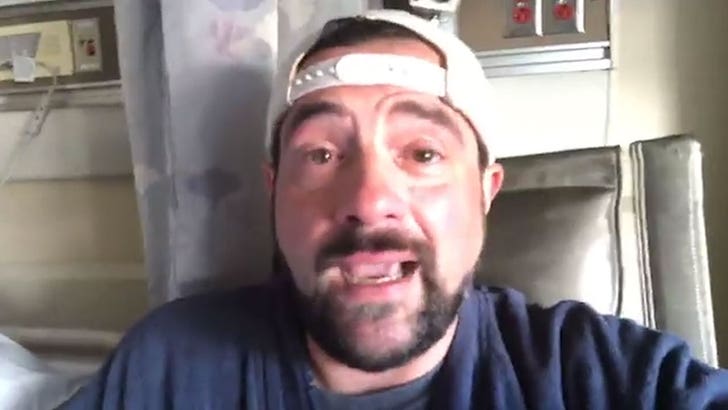 FEBRUARY 2018
Kevin Smith had no idea he was on the verge of a widow-maker heart attack -- even as the ambulance was coming for him -- and instead thought he'd had some spoiled milk.
The director's recovered enough from the Sunday night heart attack to post video from his hospital room ... and revealed he had no clue what was happening to him. Kevin admits he was slow on the uptake, especially because his father died of a heart attack, and his mother is also battling heart issues.
He says he was never in much pain, but just had trouble catching his breath. In the middle of all this, he actually had a pretty funny interaction with paramedics. Even in crisis, Kevin says he wasn't down to show off his belly.
Once he got to the hospital ... Kevin says he realized this could be the end, and tried to come to peace with that as he thought about all his loved ones.
Really emotional stuff, and great to see him on the mend.