Owen Wilson and Date Dance Away After Setting Off Fire Alarm with Cigarette in Bar
Owen Wilson
Dances Away with Date
After Causing Hotel Evacuation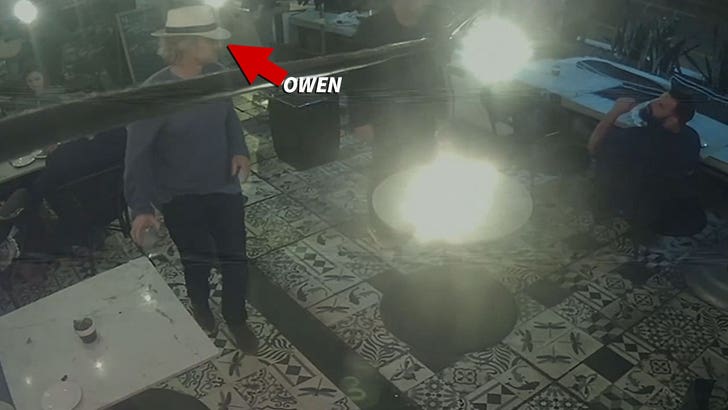 TMZ.com
Owen Wilson might need another cigarette after this -- there's footage of the actor carelessly leaving the scene of chaos he just created ... after lighting up a cigarette inside a hotel and causing a mass evac.
The actor and his mystery date were seen smoking near the restrooms inside Miami's Tavern bar at Hotel Croydon after midnight a few weeks back, which set off the fire alarm. In the security vids -- obtained by TMZ -- Wilson and the blonde woman are seen dancing together as they leave the bathrooms and exit the bar ... with alarm lights flashing.
Another camera captures the couple walking through the courtyard right after to leave the hotel ... Owen sets down his drink while his date is seen still smoking her cig. Other hotel guests -- many in their PJs -- are then seen evacuating.
While Wilson's not busted on camera smoking inside, sources at the hotel tell us he and the woman were definitely having a puff in the bar near the restrooms -- there's just no cameras there.
It's unclear if the actor's in any legal trouble over the cigarette snafu, but he might not be welcome back at the hotel anytime soon.
We reached out to Owen ... no word back so far.