Sinead O'Connor Told Cops Prince Did Hard Drugs and Beat Women
Sinead O'Connor Audio
Claimed Prince Beat Women While on Drugs ...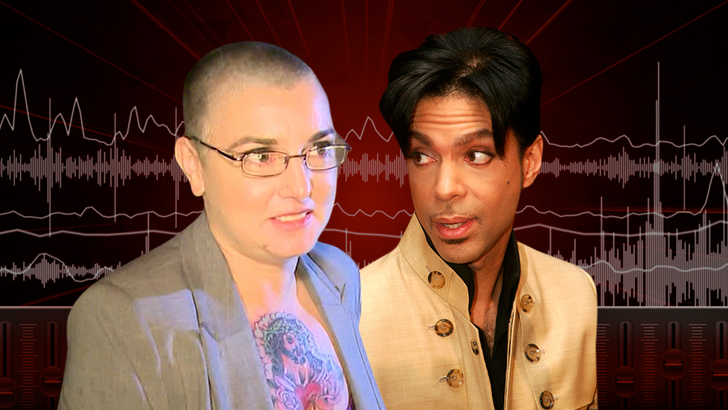 TMZ.com
Sinead O'Connor told police Prince was a violent man who flew into drug-fueled rages against women, including herself.
Eleven days after Prince overdosed, Sinead was interviewed over the phone by Carver County Sheriff's investigators ... who have just released audio of that conversation, and she says Prince commonly "used hard drugs."
Sinead said, "I know this because I spent time with the man." She recalls it wasn't a pleasant experience, and claimed Prince "had been violent to a number of women in his life" ... some of whom she claims had to be hospitalized.
She also claimed Prince told her the real reason he didn't want to release his famous "Black Album" was because he'd taken drugs, and had a vision of God ... who told him to shelve the project.