NOFX Admits Vegas Massacre Joke Was 'S****y and Insensitive'
NOFX
Vegas Massacre Remarks
Were 'S****y and Insensitive'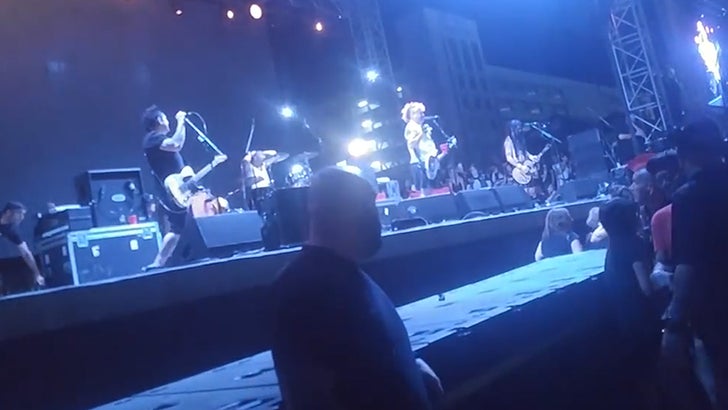 05/27/18
10:55 AM PT -- A rep for the Camp Punk In Drublic Festival in Ohio -- where NOFX was scheduled to perform this weekend -- tells TMZ the band has been replaced in Saturday's lineup. The rep also tells us the band Me First And The Gimmie Gimmies (featuring Fat Mike) is also getting the boot. The rep says producers for the festival are shocked and disappointed by the band's recent statements.
NOFX is working its way up to an apology for saying at least it was only country fans killed in the Las Vegas massacre -- but, for now, the band is just admitting the comment was real shitty.
We're guessing frontman "Fat Mike" wrote the message ... "I can't sleep, no one in my band can. What we said in Vegas shitty and insensitive and we are all embarrassed by our remarks."
If you missed it, the group was performing Sunday in Vegas and, at the end of a song, a band member said ... "I guess you only get shot in Vegas if you're a country band." Another band member said, "At least they were country fans and no punk rock fans" killed.
Mike's message, posted on FB Thursday, said "We decided we will all get together to discuss and write an in depth, sincere, and honest apology because that's what the people we offended and hurt deserve."