Robert De Niro's 'F*** Trump' Was 'Disgusting' Says Actor Robert Davi
Robert De Niro
His Trump Attack Was 'Disgusting'
... Says Actor Robert Davi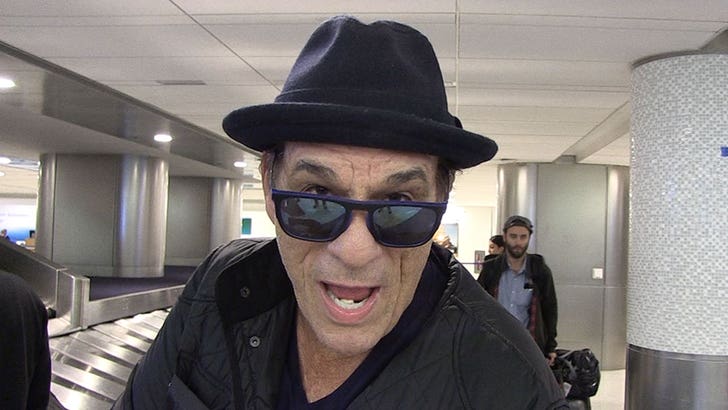 TMZ.com
Robert De Niro needs to learn some R-E-S-P-E-C-T when it comes to talking about President Trump ... according to another actor who's outraged by De Niro's "F**k Trump" comments at the Tony Awards.
We got actor and singer Robert Davi Monday at LAX, and asked him about De Niro's simple, yet fiery speech ... which got a rousing ovation from the -- clearly partial -- crowd.
Davi strongly disagrees with what De Niro did ... saying, "I respect you as an actor, but it was disgusting what you did, and everyone who stood up."
Davi, who's been a vocal backer of Trump, says it doesn't matter who's in the White House -- it's just wrong to speak about a Prez that way. For example, he told us how he handled a meeting with former President Obama, whom he did not support politically.