Katharine McPhee Ducks Photogs Trying to Shoot David Foster Engagement Ring
Katharine McPhee
Ducks Photogs
Don't Shoot My Engagement Ring!!!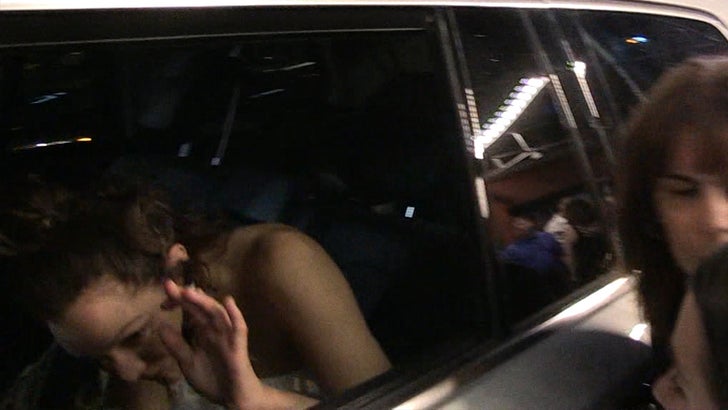 TMZ.com
Katharine McPhee is going to great lengths to hide her engagement ring courtesy of David Foster, despite the fact the secret -- and pics of the ring -- are out.
Katharine was signing autographs Saturday in Times Square when our photog asked to get a glimpse of the ring, but she clearly was having none of it.
TMZ broke the story ... Katharine got engaged to David late last month in Italy, and even showed off the ring.
We got photos of Katharine and David going to a jeweler in NYC last week ... we believe she was getting the ring sized and it looks like she's now wearing it.
The 2 have been dating since last year. This will be Katharine's second marriage and David's 5th. BTW ... Katharine is 34 and David is 68. He was married to Linda Thompson, Yolanda Hadid, B.J. Cook and Rebecca Dyer. He has 7 kids. And counting?