Selma Blair Says She's Still Into James Gunn But Not Twitter
Selma Blair on James Gunn
I'm With Him ...
Twitter, Not So Much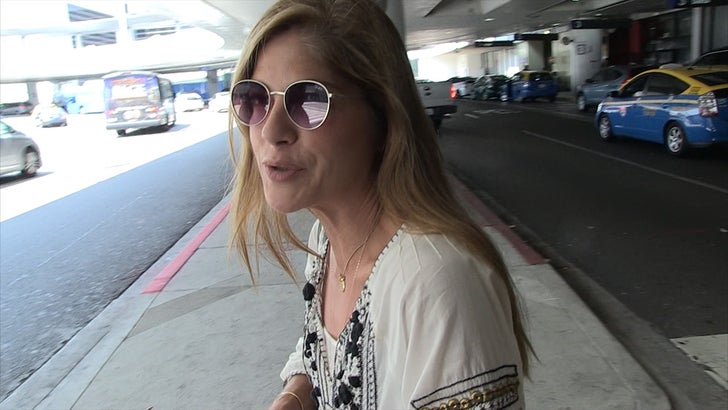 TMZ.com
Selma Blair says James Gunn is a good man who told a few stupid jokes a decade ago, and his haters are looking at him through a 2018 lens which just ain't right.
We got Selma at LAX Thursday afternoon and she explained why she quit Twitter over the reaction to Gunn's rape and pedophilia jokes. As you know, Gunn was 86'd from the "Guardians of the Galaxy" franchise ... pretty clear reaction to the torrent of social media outrage.
Selma -- who credits Gunn for helping her come forward with her story about another director she says sexually harassed her -- says she left Twitter 'cause she wasn't in the mood to take any abuse from trolls because she supports Gunn.
Unclear when she'll end her Twitter hiatus, but one thing's crystal clear ... she doubles down and stands behind Gunn.