Kyle Richards Hints Charlie Sheen May Be on 'Real Housewives of Beverly Hills'
Kyle Richards
Hint Hint
Charlie Sheen May Show on 'RHOBH'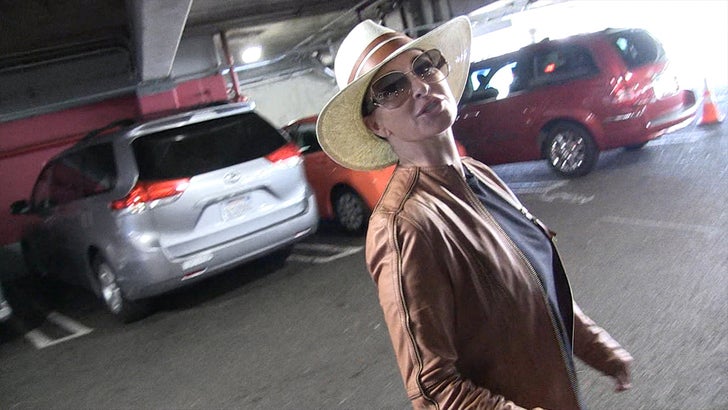 8/18/18
TMZ.com
Kyle Richards sounds like she knows something ... about a possible Charlie Sheen appearance on "The Real Housewives of Beverly Hills."
We got Kyle Saturday at LAX, and she says flat out ... it's possible Charlie will make an appearance on the show. As we reported, Charlie's ex and mother of 2 of his children, Denise Richards, is joining the 'RHOBH' cast.
Charlie and Denise have a long history of getting along and then going for the jugular.
Fact is ... if Charlie's on the show, it'd be awesome.