Kodak Black Goes Crazy Outside Hollywood Nightclub
Kodak Black
Watch Me Go Crazy!!!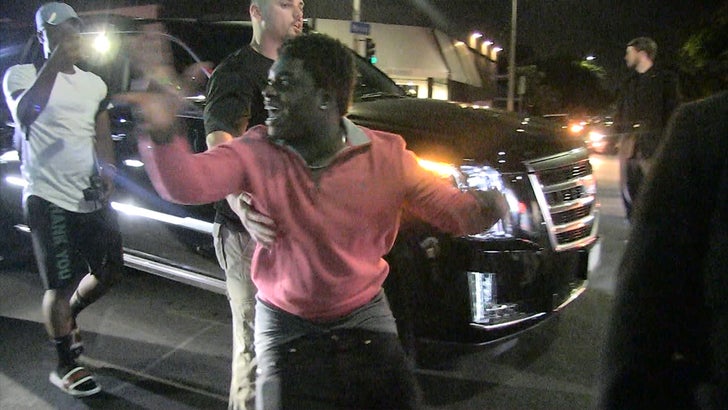 TMZ.com
Kodak Black was off the rails Friday night as he left a Hollywood club.
If anyone can figure out what he's talking about, please contact us STAT, but whatever it is ... it's got the rapper all hot and bothered.
As he roamed the street screaming nonsense, a cop started trailing him, but in the end Kodak left without incident.
As we reported, Kodak got sprung from jail last month after serving 7 months for a probation violation.
He had been arrested back in January for grand theft with a firearm, possession of weapons by a felon, possession of more than 20 grams of weed, child neglect and 2 probation violation charges. He was facing 12 years behind bars, but 5 of the charges were dropped.