D. L. Hughley: Serena Williams is Right, Men Catch Breaks Women Don't
D.L. Hughley
Serena's Right ...
Men Catch Breaks That Women Don't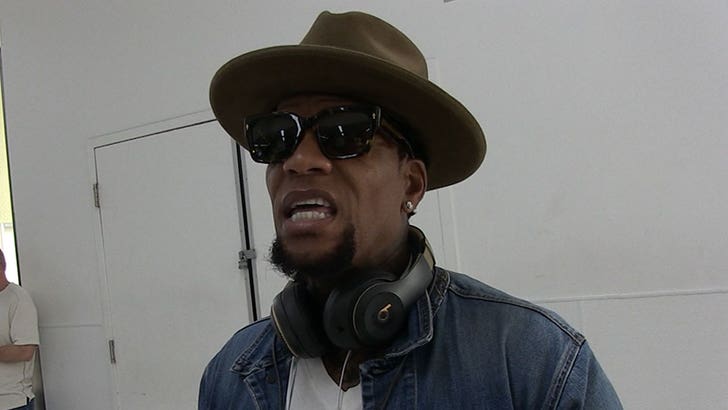 TMZSports.com
The comedian was strolling through LAX Sunday when our photog asked if Serena was justified in her epic outburst against an umpire overseeing her and Naomi Osaka's match Saturday at the US Open finals -- after the guy took a point away from her, and then a whole game.
She called him a thief at the time, and later said male players have said just as harsh things --- if not worse -- and are hardly reprimanded as severely as she was.
D.L. agrees with that, citing historic outbursts from Andre Agassi and, of course, John McEnroe ... who once called an umpire a "jerk" and demanded he be replaced mid-game.
Then there's Martha Stewart, who D.L. notes went to jail for illegally pocketing around $40,000, she was sentenced to 5 months in prison in 2004. He insinuates that a high-profile man who might've been caught up in a similar case probably wouldn't have seen jail time.
Bottom line for D.L. ... women often get the short end of the stick across the board, and Serena's not off base with her assessment here.