Serena Williams' Catsuit Ban Is Sexist, Anne White Knows from Experience
Tennis' Anne White
Serena's Catsuit Ban Is Sexist
... I Would Know!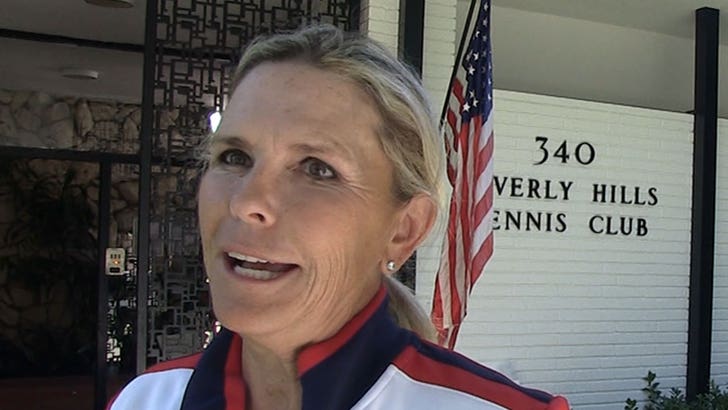 TMZSports.com
Ex-pro tennis player Anne White says she knows how Serena Williams feels about the ban on her catsuit at the French Open .. because she went through the exact same thing back in the '80s.
White famously wore a body suit to play in Wimbledon in 1985 -- but was told during the tournament, the suit violated the dress code and she needed to change it or she couldn't continue.
She changed her outfit -- and lost the following match.
White tells TMZ Sports she felt the whole thing was sexist -- "It's kinda crazy that women aren't allowed to wear what they want to work. It's a shame."
Like Serena, Anne says her catsuit was more about function than fashion -- explaining her outfit was intended to keep her warm in the cold weather.
White tells us ... she's a HUGE fan of Serena and believes tennis officials should change the rules to allow women like Williams to essentially wear whatever they want, especially if there's a legit reason.
There are other critics who think the ban on Serena's catsuit was racially motivated. It seems Anne believes it's not just about black and white ... it's about women still getting the short end of the stick in a "man's world."