Tim Tebow Praises David Wright, 'One of the Best Mets Ever!'
Tim Tebow
Praises David Wright
'One of the Best Mets Ever!'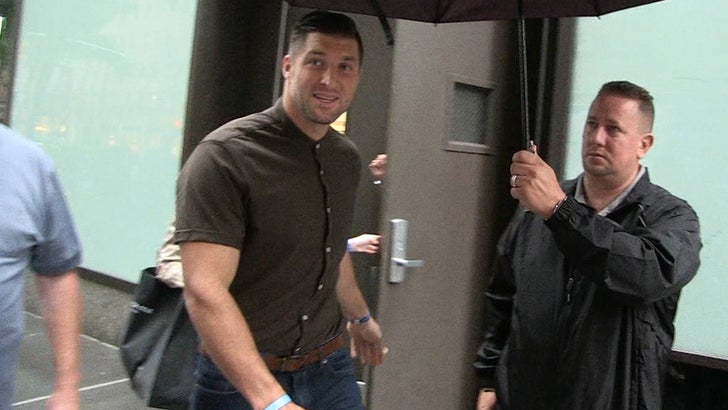 TMZSports.com
David Wright is finally back ... and he's getting some serious praise from Tim Tebow!
"I think he's one of the best players to ever play for the Mets," Tebow told us while battling the rain in New York City.
35-year-old Wright was just activated from the disabled list after being sidelined in May 2016.
Wright suffered a bunch of injuries including spinal stenosis -- and some people thought he would never play baseball again.
But, Mets activated him Tuesday -- and he's scheduled to play Saturday when the Mets take on the Marlins at Citi Field in Queens ... the crowd is gonna go nuts!
Wright is expected to hang it up after this season -- and while he's probably not a Hall of Famer, some people would like to see his #5 jersey retired.
The numbers are impressive -- 7-time All-Star, 2-time Gold Glove, 2-time Silver Slugger and he's been the Mets captain since 2013 (only the 4th captain in team history).