Eric Dickerson Feels For Saquon Barkley, Giants O-Line Is 'Sorry'
Eric Dickerson
Feels For Saquon
Giants O-Line Is 'Sorry'!
TMZSports.com
Saquon Barkley is great -- but imagine how much better he'd be if he wasn't running behind the NY Giants "sorry" ass offensive line ... so says Eric Dickerson.
The NFL Hall of Famer was at the 29 at Rocco's Tavern event in Studio City -- where we had to ask the running back if he thinks Barkley has a shot at his rookie rushing yards record (1,808).
But, ED shot that down -- saying, if Saquon wants to have a shot at ANY record, he needs help from the big boys up front ... and right now, that group is playing like trash.
The good news for Barkley -- ED says Todd Gurley was in a similar situation a few years ago, but the Rams brought in the help he needed, and now he's exploding all over the NFL.
The message -- "I don't care how great you are, if you're not getting the blocks, it's not gonna happen."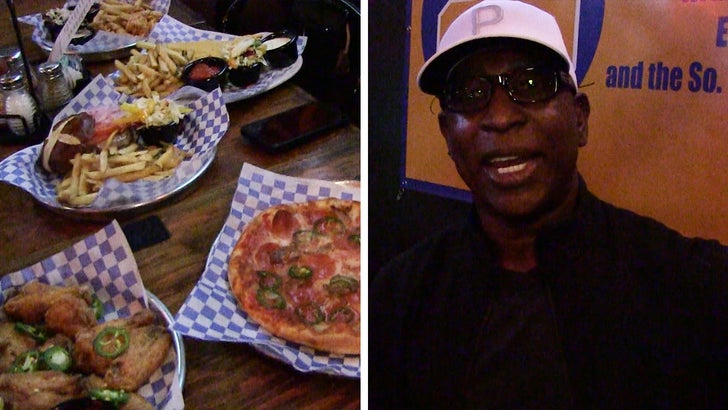 TMZSports.com