Jesse Ventura Says Democrats Should Work with Him to Defeat Trump in 2020
Jesse Ventura
I Can Show Dems the Art of the Deal
To Beat Trump in 2020!!!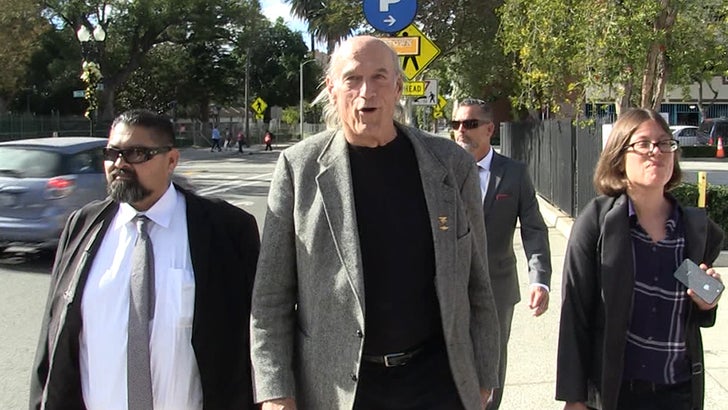 TMZ.com
Jesse Ventura needs a little more time to decide whether he wants to run for President, but one thing's crystal clear -- his main goal is booting Donald Trump the hell out of office.
We got the WWE Hall of Famer and ex-Minnesota Gov leaving the Federal Courthouse in Orange County, and asked how serious he is about a 2020 presidential run. He insists he's always serious about that.
Jesse says he's gonna spend a couple months is Mexico mulling it over, but he's already concerned running as the Green Party candidate could take votes away from a Democrat and help Trump win.
Don't worry, Dems -- he has an unconventional plan to satisfy both sides and he's ready to make a deal.
As we reported, Jesse was at the courthouse Wednesday to testify on behalf of the Mongols Motorcycle Club, which is facing racketeering and murder charges. He's been a member since the early '70s and, even though he's been inactive for decades ... he vouched for the club, and told us he might go active again soon.
Jesse also doesn't seem to think the biker club affiliation will hurt his presidential chances, and he even gave us a taste of his campaign style ... with a burn about Trump's military background.