Layzie Bone Says Problem with Migos is They're Not Respecting Their Elders
Layzie Bone to Migos
Your Real Problem ...
You Show Zero Respect to Your Elders!!!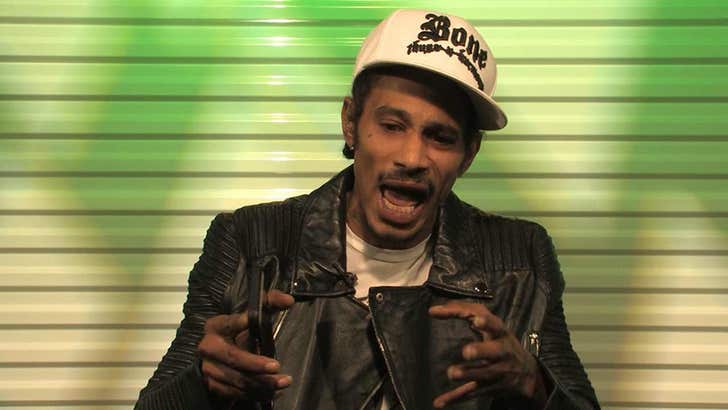 TMZ.com
Layzie Bone's getting to the root of his beef with Migos after the upstarts declared themselves the biggest group in the world to ever exist. Layzie's issue? Migos lacks R-E-S-P-E-C-T.
Layzie jumped on "TMZ Live" to set the record straight -- Offset and the rest of Migos are talented, but anointing themselves the biggest group ever ignores the path paved by the OGs.
ICYMI ... Offset made his declaration earlier this week, which triggered Layzie to fire back and say Outkast, NWA and the Beastie Boys can arguably lay claim to the title, but Bone Thugs-N-Harmony is right up there with them.
Layzie says Offset and the Migos need to learn the word "homage."