Logan Paul's Disgusted by Referee Who Forced Black H.S. Wrestler to Cut Dreadlocks
Logan Paul to Andrew Johnson
Don't Let That Racist Ref Bring You Down!!!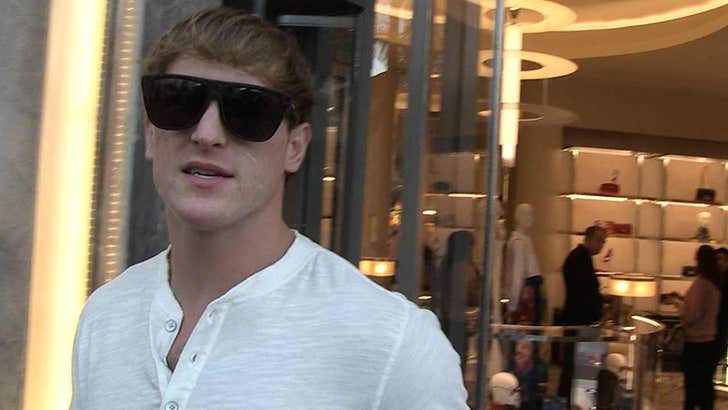 TMZSports.com
Logan Paul hates everything about the wrestling story out of New Jersey, where a white referee forced a black high school wrestler to cut his dreadlocks before his match ... and says that ref should be out of a job for good.
We asked the YouTube star for his thoughts on the incident as he leaving The Cheesecake Factory in Beverly Hills Friday, and he summed it up pretty good, saying ... "That's f***ed!"
Paul was a stud wrestler himself back in H.S., and tells us he was never asked to cut his hair, so he thinks it's ridiculous Andrew Johnson was put in that position ... and feels badly for him.
Epitome of a team player ⬇️

A referee wouldn't allow Andrew Johnson of Buena @brhschiefs to wrestle with a cover over his dreadlocks. It was either an impromptu haircut, or a forfeit. Johnson chose the haircut, then won by sudden victory in OT to help spark Buena to a win. pic.twitter.com/f6JidKNKoI

@MikeFrankelSNJ
As we reported ... NJ state athletic officials are investigating the ref, Alan Maloney, and he will not be working any matches while they do so. Maloney had previously been disciplined for making a racist comment in 2016, and obviously many believe what he did to Johnson was racially motivated.
Logan's clearly one of them, but he's got a positive message for Johnson -- don't let this one bad dude bring you down.