Justin Bieber Performs for Students at L.A. School
Justin Bieber
Private Show for Students & Staff
At L.A. School
Justin Bieber's scheduled to begin touring again this summer, but it looks like he's already rehearsing ... to the delight of some lucky kids.
JB held a private mini-concert Thursday for students and teachers at an elementary school in L.A. ... performing a few of his latest songs, including "Holy."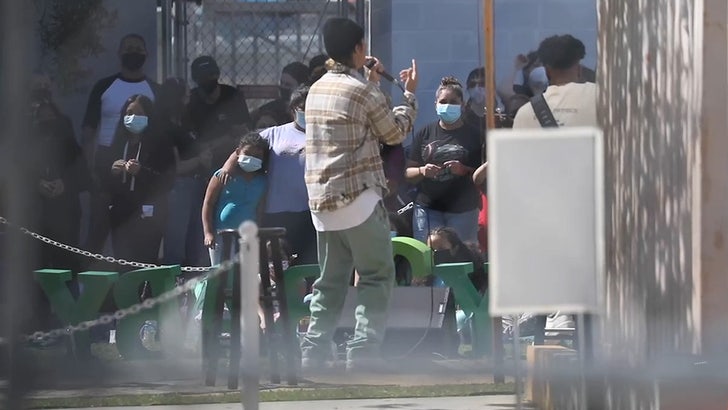 BACKGRID
It's appears Biebs' school show was planned in advance for Baby2Baby -- a charity to help children living in poverty -- and the young crowd was definitely lovin' it. Talk about great timing to be back in school!
Looks like it's got him feeling so holy, holy, holy.