Andrew Garfield Wants To Do Mushrooms With Lin-Manuel Miranda After HCA Win
Andrew Garfield
I Wanna Do Shrooms with Lin-Manuel Miranda!!!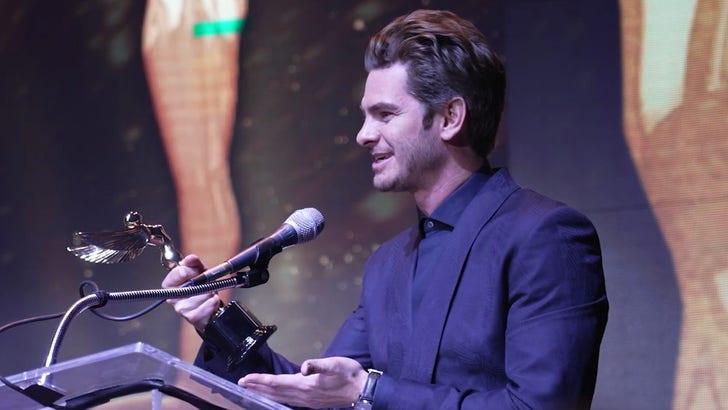 Hollywood Critics Assoc.
"Tick, Tick...BOOM!" star Andrew Garfield is looking to celebrate with Lin-Manuel Miranda after winning Best Actor at the HCA Film Awards ... by tripping on shrooms!
Andrew was on stage Monday night at the Hollywood Critics Association's prestigious awards ceremony ... giving thanks after being awarded "Best Actor". During his speech, he looked to TTB director Lin-Manuel Miranda ... heaping praise on him for his direction on the project.
"That's f****** crazy ... that we get to be here while you're breathing," Andrew said to the "Hamilton" playwright.
He ticked off what they'll do together to celebrate ... notably, mushrooms! He says they'll take some caps while watching "Barb and Star Go to Vista Del Mar" ... quite the combo.
Sounds like the after-party could've been a blast for Andrew and Lin ... here's hoping they stopped the clock and found their way home!