Elton John Performs 'Goodbye Yellow Brick Road,' Final Concert for Farewell Tour
Elton John
'Goodbye Yellow Brick Road'
... And a Final Farewell to Fans!!!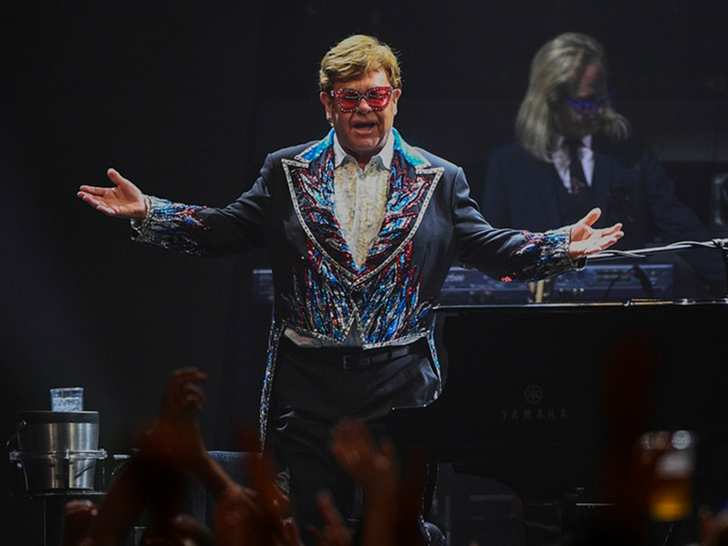 AP
Elton John has ended a 5-decade run of incredible concerts, and it was super emotional.
Elton performed his final "Farewell Yellow Brick Road" concert in Stockholm Saturday night and ended the show with the tour's namesake. He thanked his fans for supporting him at more than 330 live events.
After finishing Elton said ... "Every step of the way, my fans have been there. They have stuck with me, they have supported me, they have been patient, and they have kept turning out for every single last show."
Waiting for your permission to load the Instagram Media.
He went on ... "Tonight has been magical. I'm trying to process it, and I don't think it will sink in for a while yet that I'm finally finished touring. I can't tell you how much I'm going to miss the fans and how much their support has humbled me — it will stay with me forever."
One cool thing that happened during the concert ... there was a live view of Coldplay that popped up -- they were performing in Sweden at the same time -- and Chris Martin told both his and Elton's crowd, "Elton, from all of us here, from all the bands and artists you've helped and inspired, we love you so much."
Elton has said he was retiring from touring so he could spend more time with his fam. This leaves open the possibility of a residency, but who knows?