Bears Defensive Coordinator Alan Williams Resigns
Alan Williams
Bears D.C. Resigns
Chicago Bears defensive coordinator Alan Williams is no longer with the team -- the coach resigned from his position on Wednesday.
Confirmed details surrounding Williams' status remain unclear at the time of this post.
Williams -- who did not travel with the Bears for their matchup against the Tampa Bay Buccaneers over the weekend -- released a statement regarding his resignation ... saying, "It is with great regret that I tender my resignation as the Defensive Coordinator of the Chicago Bears Football Club effective immediately."
"I am taking a step back to take care of my health and my family. I appreciate the opportunity to work with the Chicago Bears, a storied NFL franchise with a rich history. The McCaskey family is first-class and second to none. I would also like to thank Coach Matt Eberflus and General Manager Ryan Poles for giving me the opportunity to come to Chicago. I would also like to thank President Kevin Warren, the coaches and players of which I value the relationships and camaraderie."
Williams continued ... "I value the NFL shield and all that it stands for and after taking some time to address my health, I plan to come back and coach again."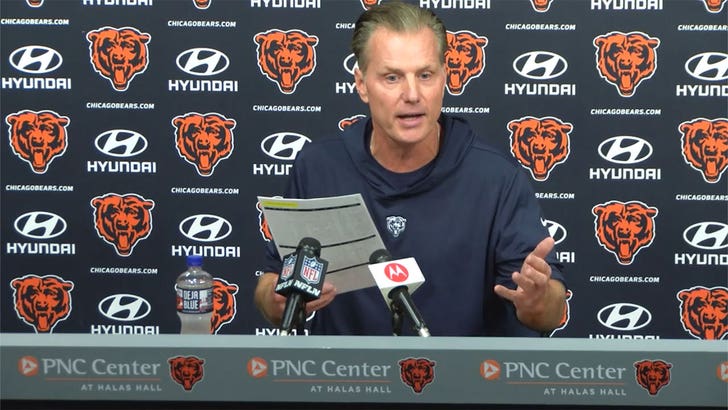 Chicago Bears
Eberflus declined to expand on Williams' situation with reporters ... saying he had no update at the time.