Halle Berry Was Allegedly Duped Into Acting in 'X-Men: The Last Stand'
Halle Berry
Allegedly Duped Into 'X-Men' Movie
... Director Spills Beans
Halle Berry was allegedly tricked into acting in one of the "X-Men" movies with a bait-and-switch tactic -- so claims a film director who was briefly attached to the project.
Matthew Vaughn -- famous for helming "Kick-Ass" and the "Kingsman" movies, and who actually ended up going on to direct "X-Men: First Class" years after this alleged incident -- told the tale to THR ... detailing what he says led to him exiting "X-Men: The Last Stand" way back in the mid-2000s.
Long story short ... Vaughn was hired to direct the second sequel, but for a while -- Halle hadn't actually signed on just yet ... despite Hugh Jackman and other key actors coming back. During pre-production, MV claims he discovered duplicity at play from a studio head.
Here's how Vaughn explains it ... he says he went into one of the execs' offices and saw a new 'X3' script, which he says he realized was notably fatter. When he asked what it was, he claims the exec told him not to worry about -- but Vaughn insisted and rifled through it ... noticing that an entire scene about Halle's character, Storm, had been added -- where she helps starving kids in Africa by using her superpowers.
Naturally, Vaughn asked what the heck this was ... pointing out this wasn't the version of the script that'd been ran by him. The response he claims he got back forced him to bail.
Vaughn says, "'[I went,] 'What is this?' [They said,] 'Oh, it's Halle Berry's script. I went, 'OK, because she hasn't signed up yet.' 'But this is what she wants it to be, and once she signs up, we'll throw it in the bin.'" In other words, they were gonna pretend to include the scene that Halle wanted but then scrap it entirely once they got her to sign on the dotted line.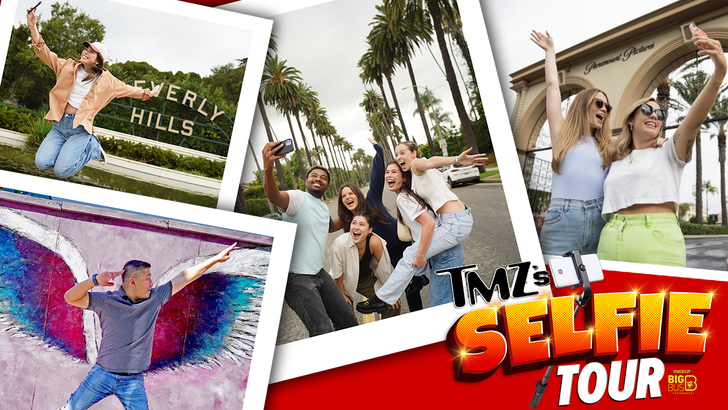 TMZ.com
Vaughn says he was disgusted by this, saying ... "I was like, 'Wow, you're gonna do that to an Oscar-winning actress who plays Storm? I'm outta here.' So I quit at that point."
He doesn't name any names here, but the story is troubling -- especially when you consider Halle did, in fact, act in this film ... and the Storm scene described is nowhere to be found.
We've reached out to Halle's team for comment ... so far, no word back.