More Celebrity Divorces: Eminem, Paul McCartney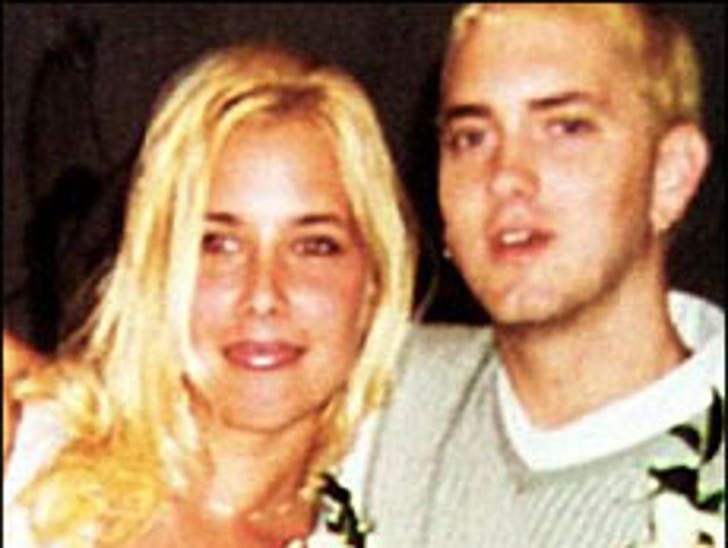 Marshall Mathers (Eminem) vs. Kimberley Mathers
Love isn't necessarily better the second time around as the Oscar-winning rapper files for divorce from his wife, again.
THE MARRIAGE: First marriage in 1999, first divorce in 2001, second marriage January 14, 2006
THE SPLIT: Eminem filed April 5, 2006
THE CHILDREN: Hailie Jade Scott born December 25, 1995
WHERE ARE THEY NOW: In April, less than three months after remarrying Kim Mathers, Eminem filed for divorce claiming "a breakdown in the marriage relationship to the extent that the objects of matrimony have been destroyed." The filing shows the couple had a prenuptial agreement and Eminem is seeking joint legal and physical custody of their daughter.
Earlier this month, Kim filed a counter complaint seeking joint legal and physical custody of their daughter, child support, payment of legal fees and payment for mortgage, insurance and utilities for her Michigan home. Although in the past Kim has been a source of lyrical inspiration for Eminem, so far, there's been no word if their latest split will be immortalized in his music.
Despite being in the spotlight for decades, intense media scrutiny causes the music legend's marriage to go out of tune.
THE MARRIAGE: June 11, 2002
THE CHILDREN: Beatrice McCartney born October 28, 2003
WHERE ARE THEY NOW: After nearly four years of marriage, former Beatle Paul McCartney and his second wife Heather Mills McCartney separated. The couple blamed pressures from the media as the reason for the split, but insisted it was an amicable split.
For years the couple has been dogged with rumors that McCartney's children from his first marriage to Linda McCartney did not approve of the former model and animal rights advocate. The couple have always denied those allegations.
Despite McCartney's estimated wealth of $1.5 billion dollars, it is believed that he did not make Mills McCartney sign a pre-nuptial agreement.