The Donald Cheats? -- F-O-R-E!!!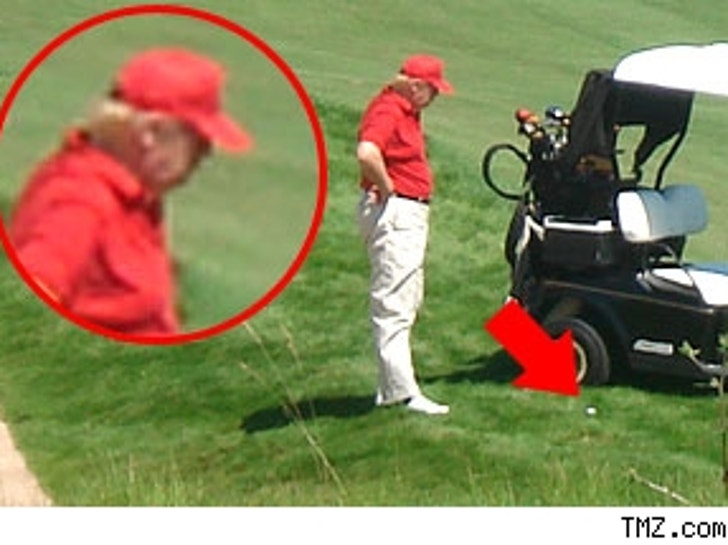 Billionaire entrepreneur Donald Trump took in a round of golf with a threesome Tuesday afternoon at his Los Angeles course, Trump National Golf Club in Rancho Palos Verdes, Calf. - and sources tell TMZ they caught him cheating at his golf game!

Numerous sources tell us The Donald shanked his shot from the tee out of bounds into the weeds. He then proceeded to drive his golf cart - alone- down to find his ball. When he noticed his ball went into the natural preserve area, he turned his golf cart to block him as he took a ball out of his pocket, looked over at his partners to make sure they weren't watching, and rolled the new ball into the rough.
The rule in golf is when you hit your ball into the natural preserve, it's played as a lateral hazard. This means you drop your ball 2 club lengths from point of entry. Donald's ball was dropped much further than 2 club lengths from point of entry - more like 4 or 5.

When the new roll sunk too deep into the rough grass, Trump picked up the ball and placed it higher in the grass to improve the lie of his ball. The Donald then got into his golf cart to drive back to his partners to tell them he found his ball.
When you're Donald, you don't have too many people to answer to. BTW Happy Birthday Donald- you turned 60 today!
Calls placed to Donald Trump's reps were not immediately returned.