Kate Moss' Career High
Kate Moss'
Career High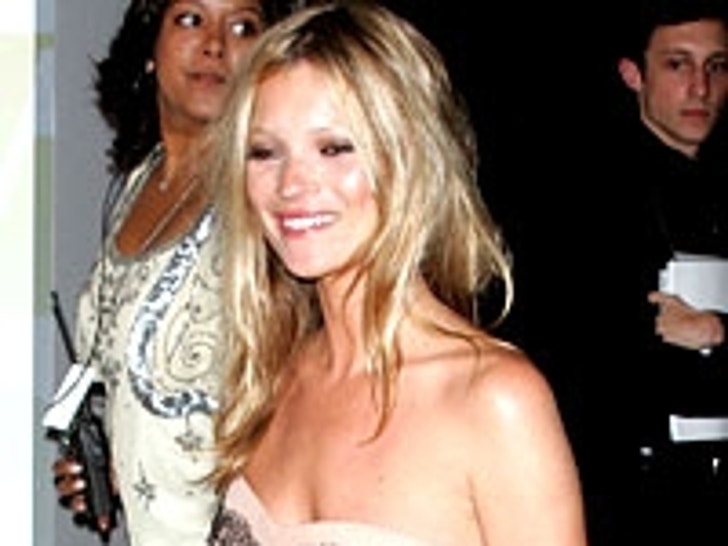 After nearly being excommunicated from the fashion biz, Kate Moss uses her supermodel powers to reinvigorate her career.
Nine months since tabloid photos surfaced showing Moss snorting what appeared to be cocaine, British fashion house Burberry has unveiled the waif wonder as the new face of their 2006 autumn/winter campaign.
After the scandal broke, Moss lost contracts with Swedish retailer H+M, Roberto Cavalli and Gloria Vanderbilt. Although Burberry distanced themselves from Moss by dropping her from their Fall 2005 campaign and removing her posters from their flagship store, they insist she always remained "part of the Burberry family." But why the renewed love now? Calls to Burberry were not immediately returned.
Since spending time in an Arizona rehab clinic last year and apologizing to "all the people I have let down," Moss has enjoyed quite the comeback. Besides Burberry, Moss has obtained contracts with Nikon, Calvin Klein, Virgin Mobile, Stella McCartney and French luxury brand Longchamp.
Proving what doesn't kill you only makes you stronger, reports now claim Moss has more than doubled her earnings since before the whole debacle was exposed. Not bad for a 32-year-old model - a relative dinosaur in the fashion world.
Last week British prosecutors revealed Moss would not be prosecuted over the drug claims, saying there was insufficient evidence to prove she was using cocaine.