Celeb Super Ex-Girlfriends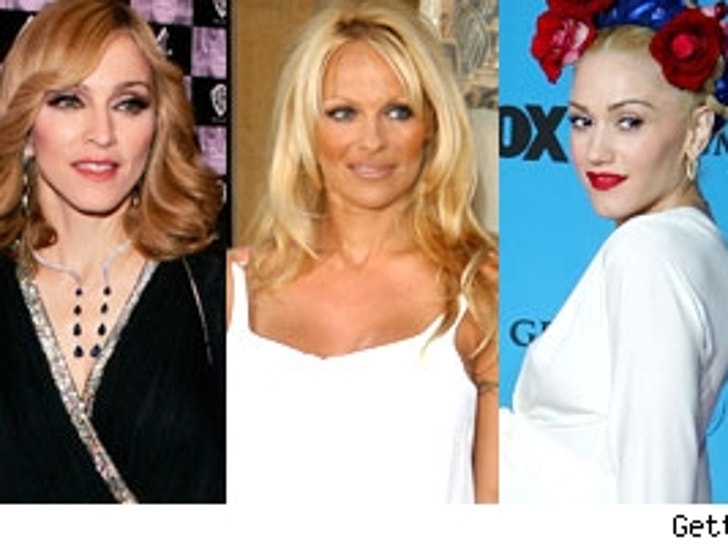 In Hollywood breaking up really is hard to do. Can you say Charlie and Denise?
Even harder is staying friends, well, after the love has faded.

With this weekend's release of Uma Thurman's "My Super Ex-Girlfriend", TMZ uncovers some real life celebrity super ex-girlfriends (and ex-wives) who may not be able to fly but are still reaching new heights when it comes to maintaining friendships with their former lovers.
Demi Moore and Bruce Willis were married for 11 years and despite divorcing in 1998, have remained very good friends. The former couple's three daughters keep this Hollywood extended family very close. Bruce even showed up to support Demi at the premiere of her 2003 film "Charlie's Angels 2: Full Throttle." And when Demi married Ashton Kutcher last year she put Willis at the top of the guest list. Regarding Demi and Ashton, Bruce was quoted as saying "We hang out. He's a pretty cool guy. I love Demi, we are still friends. I wish her nothing but the best and much happiness." Looks like Demi has "A Few Good Men" in her life.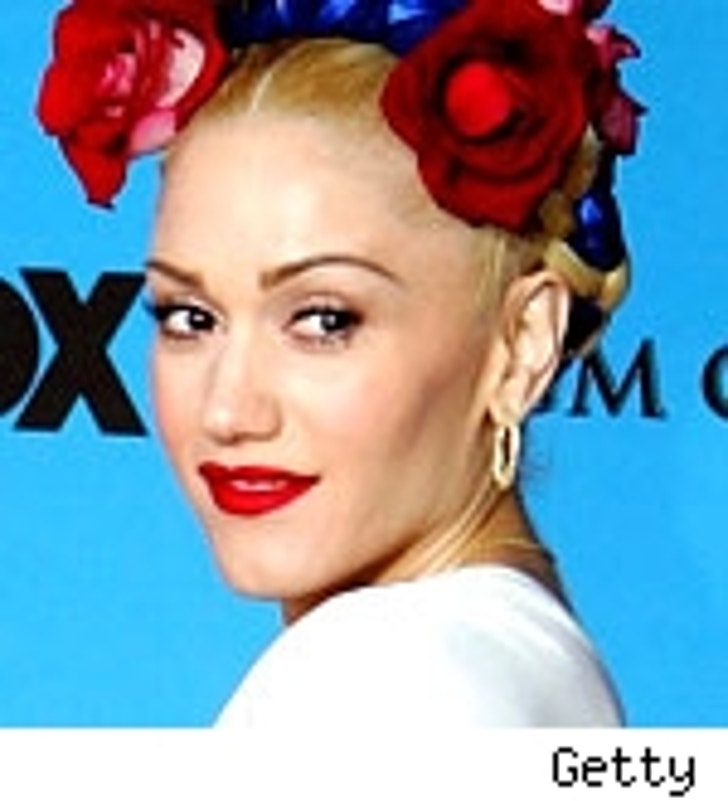 Gwen Stefani burst onto the music scene as the platinum blonde lead singer of the pop-punk band No Doubt in 1995. While their hit album "Tragic Kingdom" spawned a plethora of infectious hits, it also chronicled Gwen's breakup with fellow band mate Tony Kanal. On her 2004 solo album, Stefani even penned a song about her friendship with Kanal. The single "Cool" has Stefani singing "It's such a miracle that you and me are still good friends. After all that we've been through, I know we're cool." And just like Bruce and Demi, when Stefani married fellow rocker Gavin Rossdale, Kanal was there to help celebrate her big day. With a new No Doubt album in the works, Gwen and Tony prove that ex-lovers can still make beautiful music together.

Madonna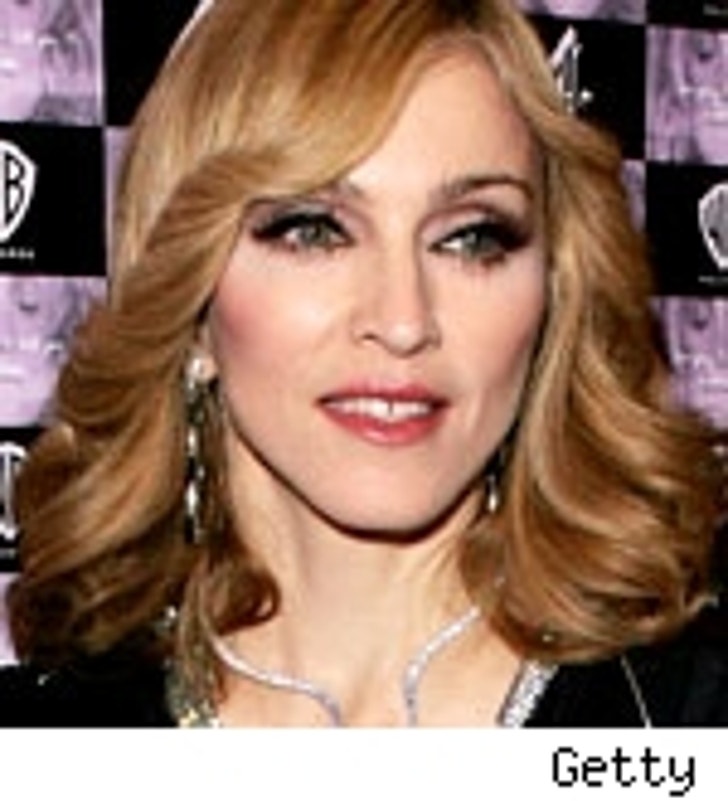 Madonna's relationship with hunky personal trainer turned actor Carlos Leon led to the birth of their daughter Lourdes in 1996. The couple broke up soon after, but managed to stay on good terms. New York based Leon is often photographed in Central Park playing with not only Lourdes, but her brother Rocco, Madonna's son with husband Guy Ritchie, too. And last month the Material Girl reportedly took a break from her Confessions Tour to catch Carlos in the Broadway musical "Threepenny Opera." Despite her busy schedule and Kaballah studies, Mrs. Ritchie still finds time to "Get Together" with Carlos.
After three years, two sons and one infamous sex video, Pam Anderson and Tommy Lee broke up in 1998. Despite their tumultuous divorce, the notorious couple is routinely spotted together - with their children - causing rekindling rumors to surface. And though Pam claims she got Hepatitis C from Tommy, the two still remain close. So close that Tommy even appeared and performed on Pam's hysterical Comedy Central roast last year. Anderson's super ex-girlfriend skills are so finely tuned that just this week she announced she's marrying another one of her exes- Kid Rock. Whether or not it'll last is yet to be seen. But one thing's for sure - Pam, Tommy and Kid Rock make for one motley crew!
Just like peanut butter and jelly, "Will+Grace," and Paris and the paparazzi, Sonny and Cher were meant to go together. Even after breaking up in 1974, the musical duo continued starring on their hit TV show. While they both went on with their lives and remarried, their bond could not be broken. In 1998, Sonny tragically died in a freak skiing accident. A distraught and tearful Cher gave the eulogy calling it "the most important thing I've ever done in my life" and revealed Sonny was "the most unforgettable character I've ever met." Even though they are no longer physically together, it's obvious from her touching words that Sonny and Cher's "beat goes on."